NRG GLO WIRELESS SPEAKERS
---
808 NRG GLO lets you enjoy your music, directly from Bluetooth® enabled smartphone or tablet. The NRG wireless speaker steps up the experience with built in LED light ring that emits light in multiple modes ranging from pulsing to your music to staying lighted while music is playing. The NRG's portable design and built-in rechargeable battery allows for up to 12 hours of wireless music enjoyment when and where you choose. Enjoy rich sound and enhanced bass with built in resonator.
---
Pick Your GLO
The Multi-Mode LED Light Ring is capable of 5 different GLO styles. Easily select the style you want with the GLO button.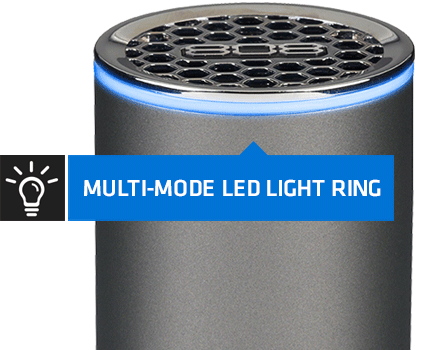 Lightweight, Durable Design
Lightweight fully portable design so you can take full range sound with you wherever you go. Stylish and durable metal case construction makes it perfect to throw in the bag on your next trip.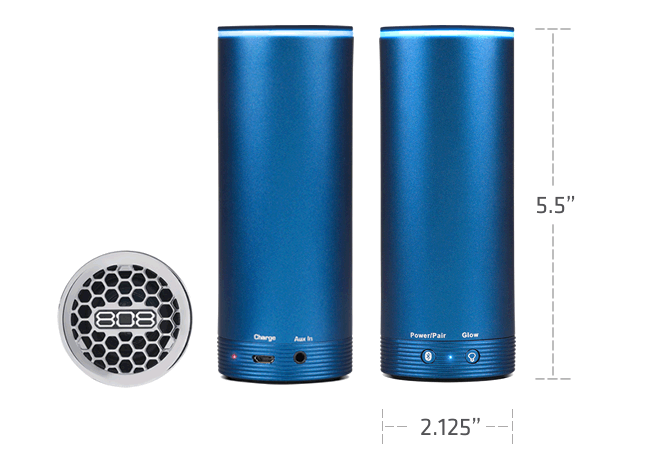 Feel Free To Roam
With the NRG GLO wireless speaker you can get up to 12-hours of battery life so there is no need to stop and recharge several times a day. Take it with you to your friends, the pool, a party, and more.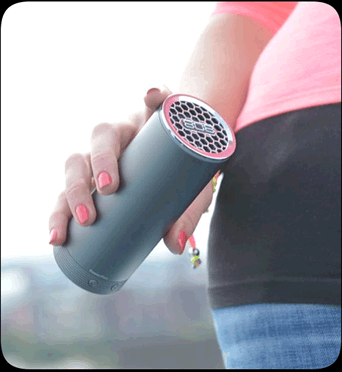 Key Features
Enjoy music wirelessly from your smartphone or tablet with Bluetooth
Powerful bass response from a portable, compact speaker
Rechargeable battery provides wireless listening up to 12 hours
Product Information
Dimensions : 5.5H x 2.125W x 2.125D
Weight (Kg/lb) : 0.7 lbs
Rechargeable battery : Yes
Bluetooth System : Yes
In The Box
808 NRG GLO Wireless Speaker
Micro USB Charging Cable
CUSTOMER REVIEWS
Great bluetooth speaker.
by
Tyler
, on
2018-Nov-28
Anyone who needs a bluetooth speaker and is willing to spend a little extra money. 808 bluetooth speakers are the way to go. Had mine for so long I really cant remember. It's been underwater a few times. It's got dents and scratches all over. Still after so long with a strong battery. Love my 808.
Unreal
by
John Harold
, on
2018-Aug-23
Just got it today. It blew me away. Must get this one. Awesome
Awesome
by
John Harold
, on
2018-Aug-22
I'm obsessed with this company. It's a candy store for audio freaks. I own, so far, 5 different speakers. Five stars out of 5 stars. I have one for my smart phone, 2 for my Cromebook, 1 for my tablet and 1 for my car and I'm not done yet. I can't limit to one SKU number because there all awesome.
Quality
by
Michael
, on
2017-Feb-04
Really good quality and big sound for such a small speaker im in love with 808 speakers!
Disc Jockey
by
Tito Ortiz
, on
2017-Jan-08
Love the sound....and all the features. I'm getting another one.