HEX TL WIRELESS SPEAKER
---
808 HEX TL is your own personal two-way concert stack. This Bluetooth&reg speaker fills the room with big, full, detailed audio, featuring a two-way acoustic design that delivers clear highs via a dedicated tweeter, balanced response from a full-frequency driver, and thumping bass from a rear bass resonator. The TL provides two power options: AC power adapter or rechargeable for up to 10 hours of portable listening.
---
Deep, Room Filling Sound
The 808 HEX TL has the largest bass resonator in the 808 Bluetooth speaker line. This large bass resonator is able to deliver bass sound comparable to much larger speakers. Coupled with a full-frequency driver and you have great room filling Bluetooth speaker.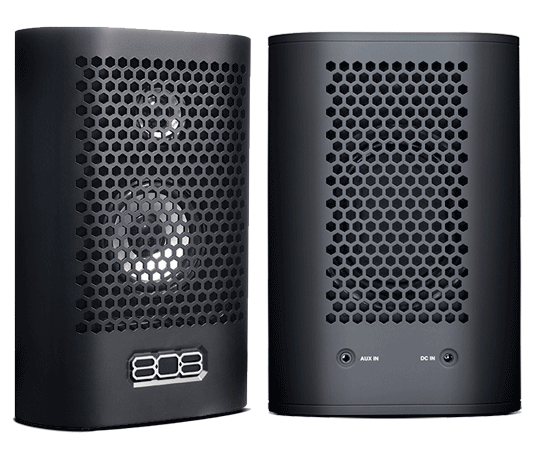 Ultra Portability & Flexibilty
This stylish designed, full sounding Bluetooth speaker is capable of sitting on a bookshelf or to take with you outside on the deck. Pair with your smartphone, tablet or any other Bluetooth device to change tracks and volume wirelessly. Added convenience of being able to power speaker with included AC power cord or through rechargeable battery for up to 10 hours of playtime.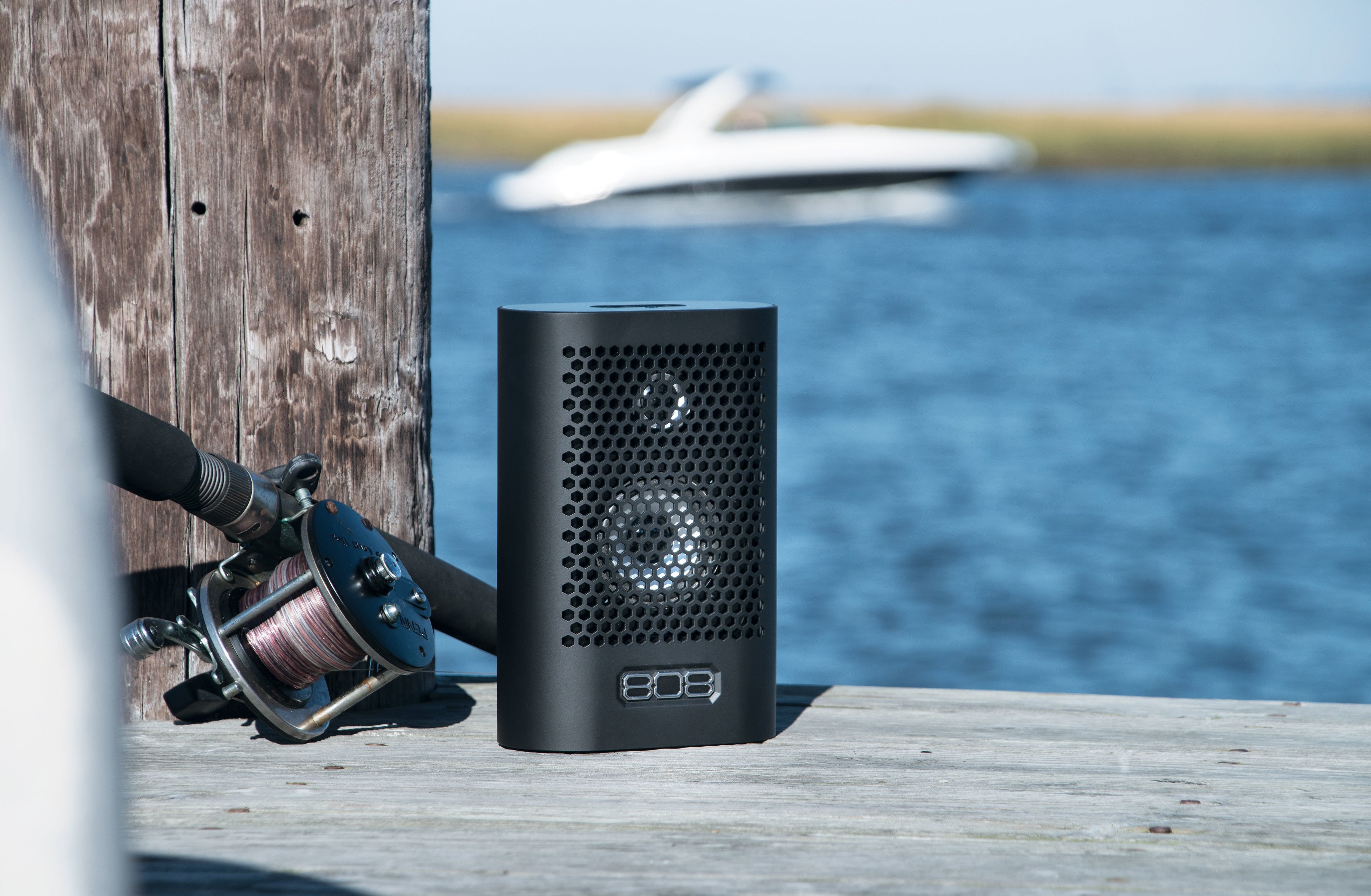 Key Features
Bluetooth speaker with precision tuned dual-speaker system and bass resonator for huge sound
Play music wirelessly anywhere from your smartphone or tablet
Up to 10 hours of play time (normal volume) from rechargeable Lithium-ion battery
Product Information
Dimensions : 8.07H x 5.4W x 2.8D
Weight (Kg/lb) : 2.65 lbs
In The Box
HEX TL Speaker
AC Power Adapter
3.5 mm Aux-in Cable
Product Support
CUSTOMER REVIEWS
I LOVE THIS SPEAKER!!
by
Trisha Shockley
, on
2018-Dec-09
This is by FAR the best speaker there is. The sound quality is amazing. My friend's radio broke in her car so we used this to listen to music... It sounded WAY better than the radio!! I want another one badly!!!! #greatspeaker
Best Bluetooth speaker
by
Vondelle
, on
2017-Jun-24
I've tried other Bluetooth speakers like the beats pill xl but it didn't have the sound quality that this speaker has and it's a lot cheaper.
Excellent Speaker
by
Vernon Vaught
, on
2017-Jun-12
I love this speaker! It has great audio quality that rivals my friend's Beats Pill (although not as loud). The box and paperwork say this speaker has a 10 hour battery life, but I ran mine for almost 30 hours over a 4 day period between charges. Not max volume and some over aux input.
Excellent quality
by
Tai Buckner
, on
2016-Dec-26
Love this speaker!! Upgraded from SL to TL
Great sound for a room
by
Jesus
, on
2016-Nov-20
This model looks small, but it provides great sound fidelity for a medium-sized room, if sound is for outdoors it will be needed a higher bass sound. Something to consider is it doesn't offer to connect your audio phone calls, but only music.
Great Speaker for the Price
by
Conner Husted
, on
2016-Oct-27
This Speaker is amazing for its price point, I was testing it against bose and sony speakers of the same size. The TL stood out... The sound was amazing for its size and way cheaper than the bose and sony. I would recommend to Anyone looking for a good affordable speaker