LXS Wireless Speaker
---
808 Audio gives you the best of form and function with it's LXS wireless portable speaker. The LXS was made to provide powerful, portable sound while including a built-in power bank to charge your handheld devices so you can stay charged while enjoyin

---
Get to know the
808 LXS
Bluetooth Speaker
Power. Performance.
Massive Sound Any Where
Say hello to the most powerful 808 Audio Speaker yet. This 20-watt system features 3″ full range drivers and dual passive bass radiators that provides massive stereo sound, all in a carry-anywhere design.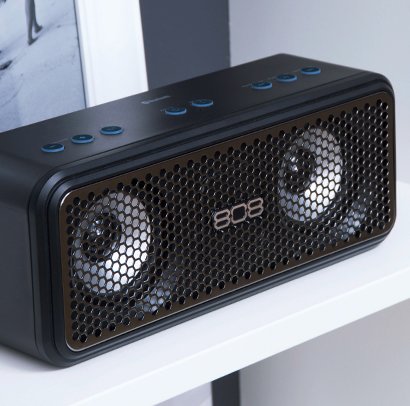 Stay Charged. Stay Connected.
As if the powerful audio wasn't enough, the LXS is loaded with a powerful 4000mAh lithium battery for portable USB device charging so there is no excuse to be without it whether you are at the dorm, the beach, the court, or the office as it will provide amazing audio and never leave your devices out of juice.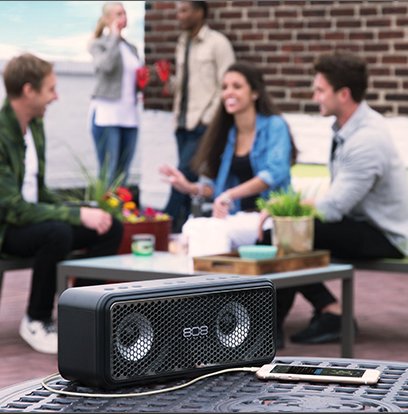 Bringing the Bass Back
Equipped with EQ Bass Boost, the LXS will supply a massive kick from the dual passive bass radiators at the push of a button.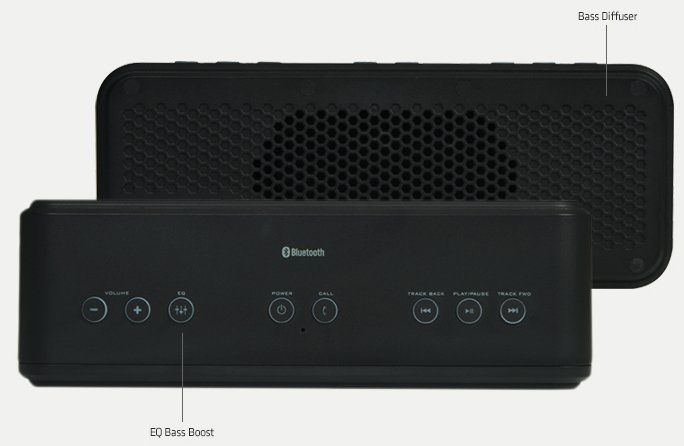 Key Features
Enjoy music wirelessly from your smartphone or tablet
20 watt system with EQ bass boost and dual bass resonators for massive sound
Up to 10 hours of playtime from the rechargeable battery
Built-in mic for hands-free calling
Control tracks directly from the speaker
Play and charge with the powerful 4400mAh built-in battery
Product Information
Dimensions : 10.63" wide x 4.21" tall x 3.50" deep
Weight : 2.95 lbs
In The Box
Speaker
AC Power/Charge Adapter
Dimensions: 10.63" wide x 4.21" tall x 3.50" deep Weight: 2.95lbs
Product Support
CUSTOMER REVIEWS
Amazing Quality
by
Harlee
, on
2018-May-10
Amazing little speaker!! The sound is so clear and can be easily connected to whatever device that has bluetooth! I love this one I have and just purchased another! They are truly amazing quality speakers!
This speaker hits hard on all music! Also the best bang for your buck! Would definently buy again!
Excellent customer service
by
Donald
, on
2017-Apr-14
Lisa from the company helped me tremendously when I misplaced my charger. Prompt response, courtesy, and professionalism at every turn. I will for sure recommend their products and praise their customer service.