HPA190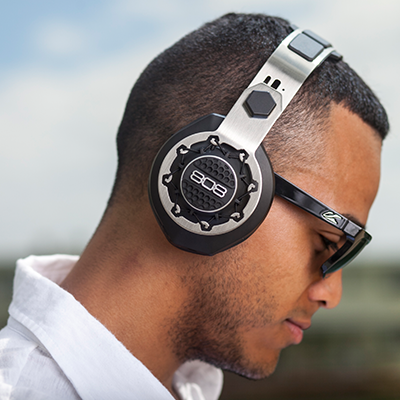 PERFORMER BT
WIRELESS + WIRED HEADPHONES
---
Great sound has never felt so good. The one-of-a-kind, 808 Performer BT Bluetooth headphones are rich with all the features of premium headphones but without the premium price. Uniquely designed, the Flex Fit ear cup suspension ensures a flawless and comfortable fit with best-in-class noise isolation. Immerse yourself in the freedom of wireless listening along with the option of wiring up if that fits your mood. The integrated controls make it easy to select songs or playlists, and answer hands-free calls. Both ear cups rotate 90 degree to quickly listen to your environment or for single ear DJ monitoring. The 40mm driver provides crisp, smooth sound and powerful bass. The silicone comfort headband is sweat resistant and rests in a spring steel frame that provides the perfect tension for hours of comfortable use. Enjoy up to 15 hours of wireless playtime between charges. Now you can listen to your favorite music all day long, anywhere and everywhere you go.
---

Comfort, Design & Quality Sound In One Package
Unmatched comfort and sound quality with Flex Fit™ suspended ear cup design
Stream music via Bluetooth Wireless or Wired
Experience your music wirelessly all night with long battery life
Ninety-degree ear cup rotation for single ear monitoring
Super comfortable silicone headband and spring steel frame for best-in-class comfort
Industry tested quality components
Enjoy music and make hands free calls with built in controls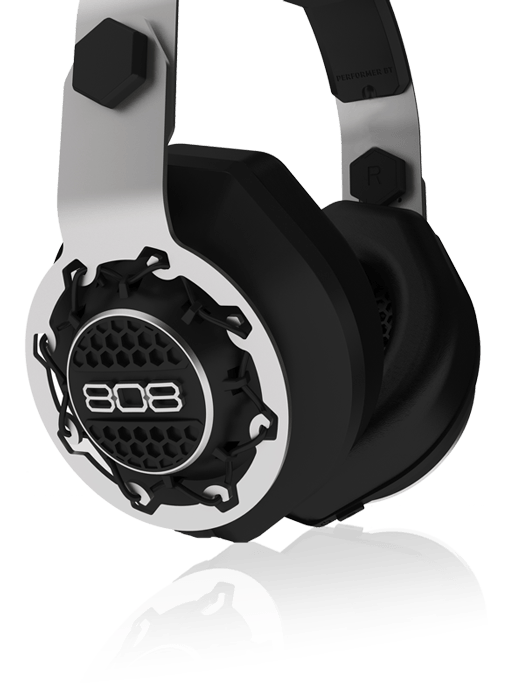 FLEX FIT™ Design
Flex Fit™ elastic suspension cable system frees the ear cups to self adjust, allowing a better acoustic seal on your head, creating superior noise isolation and great sound for hours of comfort.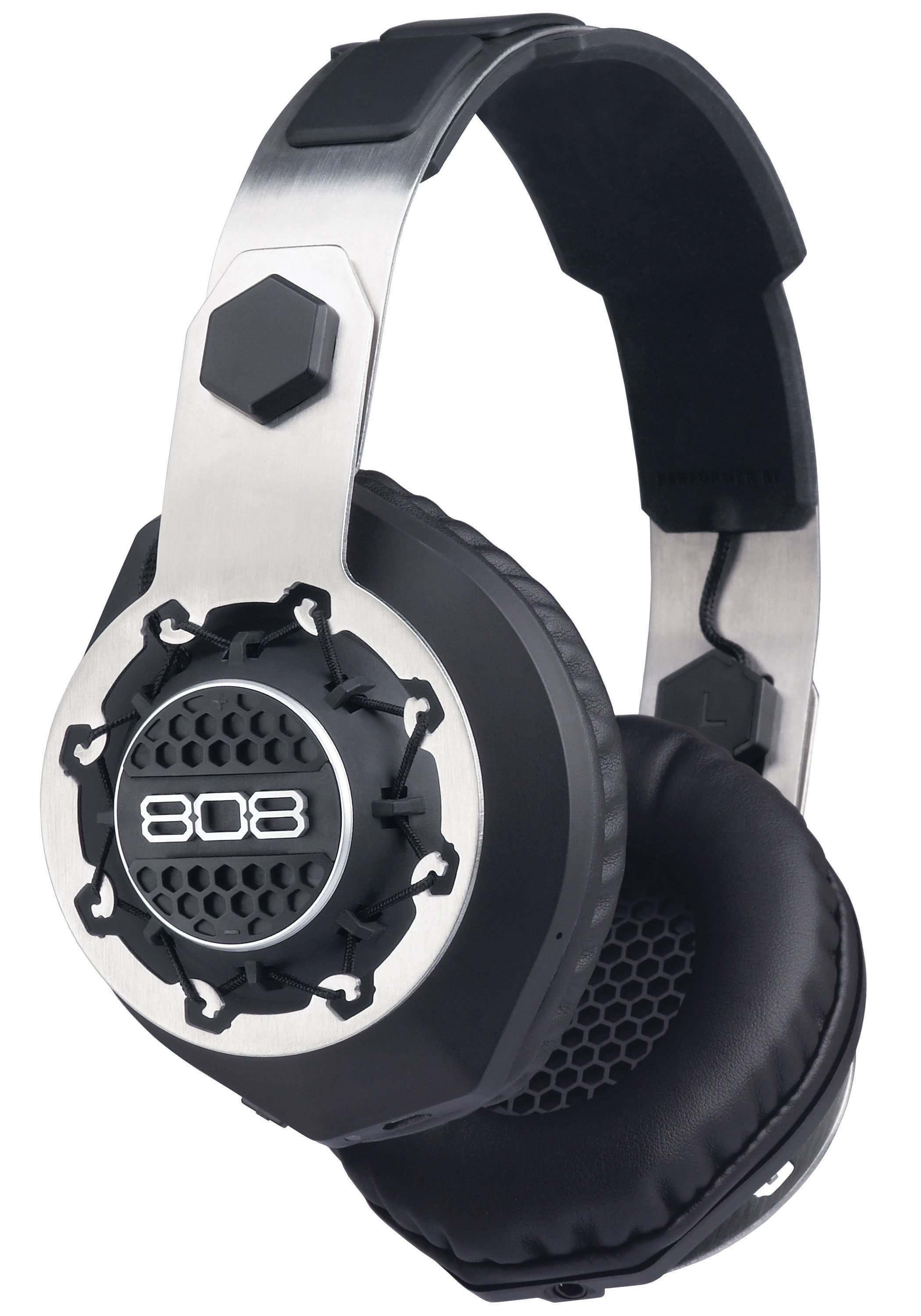 Lightweight, Durable & Comfortable
Dynamically designed to deliver great sound and comfort for long listening sessions.
Lightweight, spring steel frame contours around the user's head without sacrificing tension to keep the headphones in place
Sweat resistant silicone headband padding
Soft, leather cushioned ear cups.
Combine with Flex Fit™ suspended ear cup design and you've got comfortable music enjoyment for hours!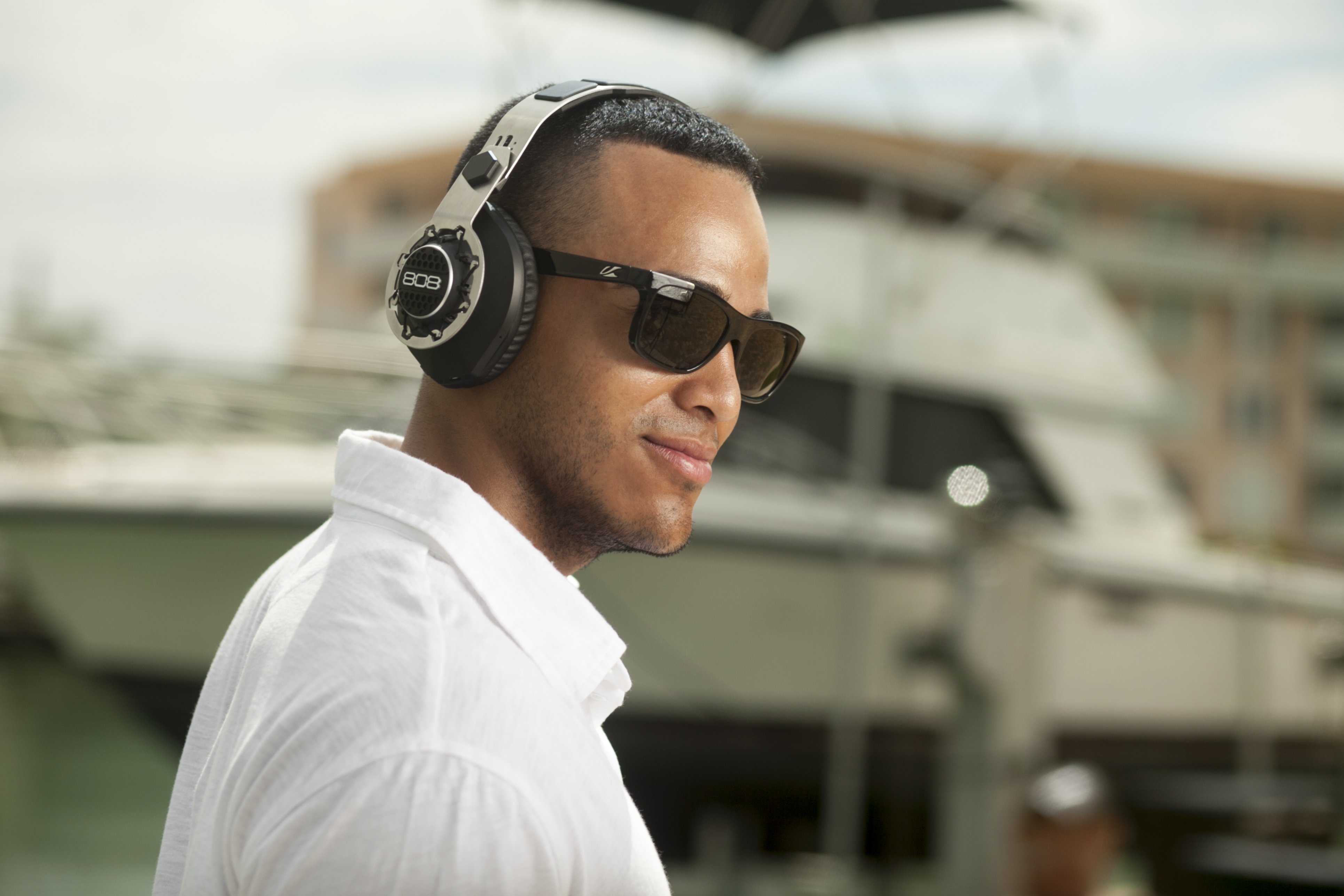 Key Features
Enjoy studio quality sounding headphones wirelessly with Bluetooth« or go wired
Flex Fit? suspension design for superior noise isolation and comfort
Integrated mic for hands-free calls via Bluetooth or cloth cable with mic
Bluetooth AVCRP controls built in ear cup for track, volume, and call answer/end
Product Information
Frequency Response :
20Hz - 18kHz +/- 5dB relative to 1kHz
Dimensions : 7.5 inches
Weight (Kg/lb) : 0.5 lbs
Sensitivity : 108dB @ 1kHz, 1mW
In The Box
Performer BT Headphone
Detachable in-line mic cloth 3.5 mm cable
Micro USB Charging Cable
Product Support
CUSTOMER REVIEWS
I love these headphones, the sound quality is great, the bass is good and the clarity is wonderful. My boyfriend was thinking of buying these headphones because we got a speaker from the same brand and we love it as well. I love the fit and the stainless steel frame of the headphones is beautiful.
panamapapa
by
Albert Nolte
, on
2018-Feb-14
I'm a former Bose headset user. These are just as good or better than what I had before. I really like the blue tooth capabilities as much as the wired function. Shipping was fast too.
Great Sound,Good Quality!
by
Danny Bolding
, on
2017-Dec-20
I purchased these for a teenager. Great product for using with or without wire. Sound quality is superb!Great looking product as well. I would recommend to anyone!
Loved them the first time
by
Zachary Bradley
, on
2017-Dec-04
These were the first set of headphones I ever had that lasted over a year and the only reason I'm getting a new pair is that I broke pivot joint on my last pair.
Fast Shipping
by
John Woodruff
, on
2017-Dec-04
Shipping was very fast. Great quality, can't wait to give them for Christmas.
Preformer
by
Blaine
, on
2017-Jul-30
I have put this thru so much. It still works amazing sound. Buying it again because I did break the charger port.
Nice! Great sound
by
Charles
, on
2016-Nov-05
After purchasing many headphones I can say that for the money these are the best I've had so far, bass is good with nice mid range. The only improve I have is the buttons, they make a loud click sound when pressed, rather anoying. But overall great purchase.