808 Singsation 5-in-1 Karaoke Microphone System and Bluetooth Wireless Speaker
The Singsation 5-In-1 Karaoke Microphone System and Bluetooth Wireless Speaker is the most full-featured karaoke microphone available today. Singsation combines light, sound,and voice effects with an 808 precision-tuned speaker to accompany your voice and deliver dynamic, full range audio wirelessly. It can also be used as a stand-alone wireless speaker to enjoy your music anywhere, and offers 6 hours of performance/playtime from the built-in rechargeable battery. Singsation is ideal for solo performances, parties, outdoor entertainment, and is the perfect gift for children and kids at heart. Lightweight and loaded with FX to make anyone's performance fun and amazing. Simply put, it is the best portable karaoke system anywhere.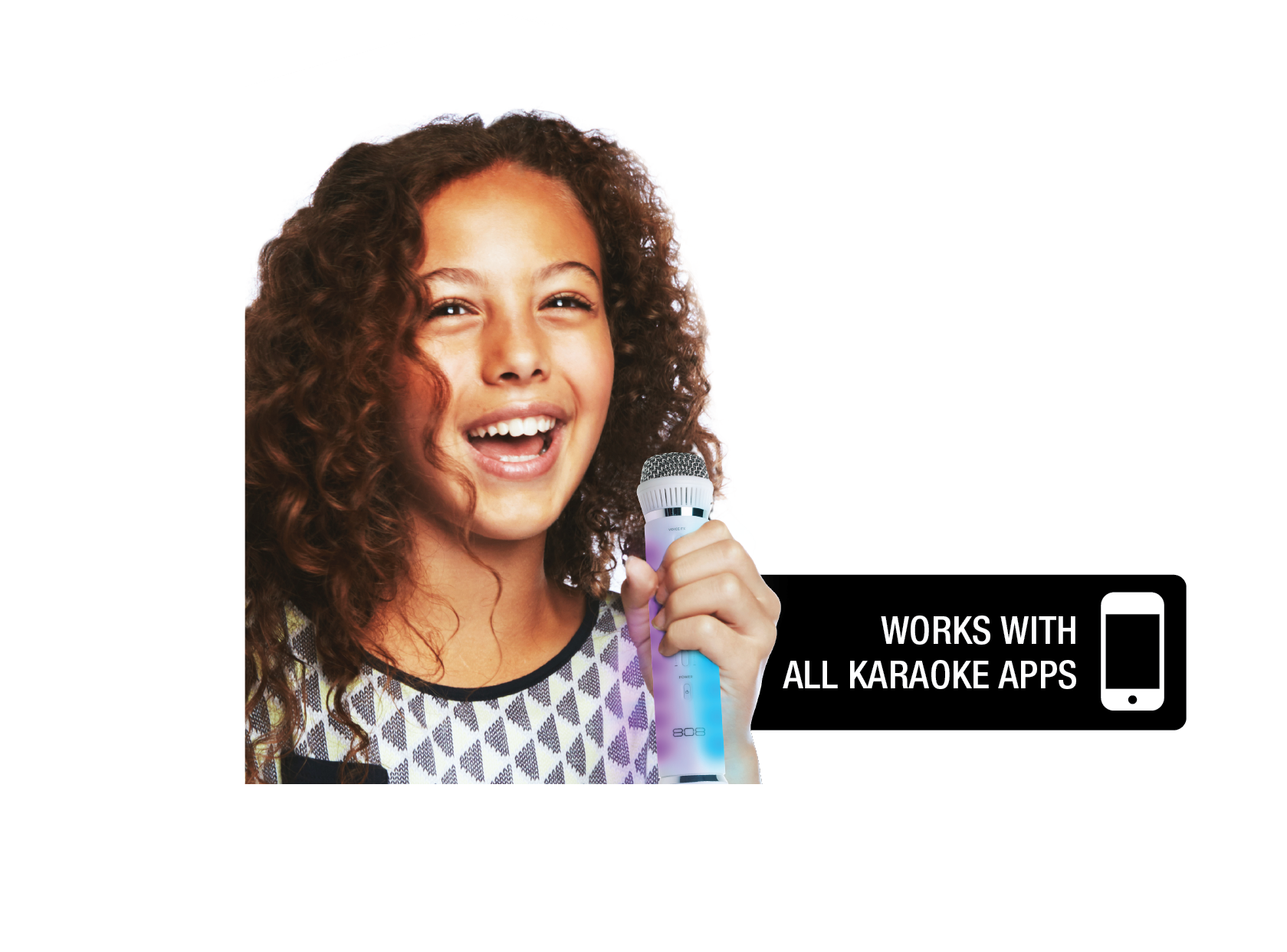 Works with All Video Sharing Sites and Karaoke Apps
Use the Singsation with all your favorite video sharing sites and karaoke apps on your Android, iPhone or tablet.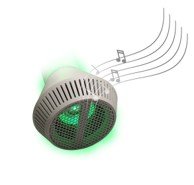 Bluetooth Speaker with Big Sound
Stream your favorite songs wirelessly from a smartphone or tablet with this 808 branded speaker! This precision-tuned speaker accompanies your voice and delivers dynamic, full range audio wirelessly.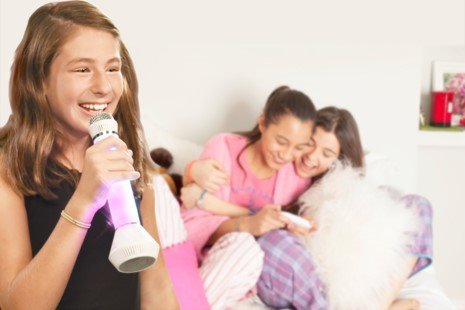 Karaoke
Choose your favorite video sharing site or karaoke app and sing for up to 6 hours at a time with the built-in rechargeable battery.
Microphone
Need a microphone for a presentation or stand-up comedy routine? The Singsation is a microphone also!
14 Multi-Color Light Modes
14 multi-color light modes including party, pulse, rave, still, chase, breath, chill and more!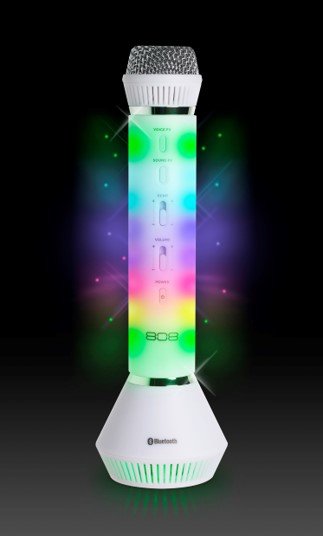 Brightest Lights
The Singsation is the brightest karaoke product on the market and has the highest number of LEDs.

6 Sound Effects
Make it sound like there is an audience listening to you with the 6 sound effects including applause, cheers, air horn and more!
5 Voice Effects
Change the sound of your voice with 5 voice effects including echo, baritone, alien and more!
No Wires = No Mess
The Singsation is fully wireless, which means there are no cable messes! Take it in the car, outside and around the house for karaoke fun anywhere.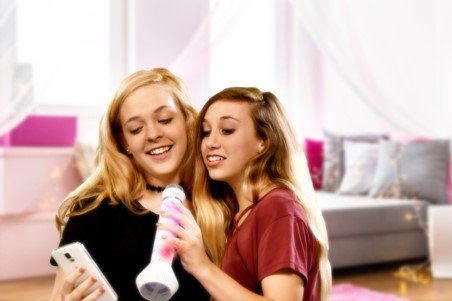 Echo Control
The echo control adjusts the echo effect on your voice.


Rechargeable Battery
Works for up to 6 hours at a time on a single charge. No batteries required!
Easy to Use and Program
The Singsation is easy to use and program! Just unpack and begin.
Key Features
3-in-1: Bluetooth wireless speaker, karaoke and microphone
Works with all video sharing sites and karaoke apps
Stream your favorite songs wirelessly from a smartphone or tablet
Wireless speaker with BIG sound
14 multi-color light models including party, pulse, chase and more
6 sound effects including applause, cheers, air horn and more
5 voice effects including echo, baritone, alien and more
Up to 6 hours of performance/playtime from the built-in rechargeable battery
1 year warranty
Includes USB charging cable
Product Support